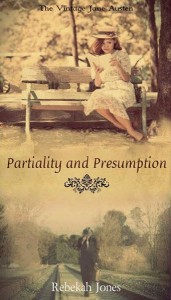 "It is a truth universally acknowledged that a single man in possession of a good fortune must be in want of a wife."
 
So, it has been said. So, many women, mothers and daughters, seem to have believed. So, indeed, did Mrs. Wilma Bailey act upon in word and deed.
Thus are the opening lines for my new novel, Presumption and Partiality, a 1930's adaptation of Jane Austen's Pride and Prejudice.
Despite not being very far in my manuscript as of yet, I am having so much fun with this book! A group of authors asked me, back in May, if would consider joining them in writing The Vintage Jane Austen. Adaptations of Jane Austen's classics, set in the United States during the Great Depression. Quite honestly, one of my first thoughts when I accepted had nothing to do with writing. I got excited because it meant I could set up a history class for myself all about the 1930's – I could study the Great Depression and call it research!
You should have seen the stack of books I brought home from the library right after I joined the project. I think I had fifteen. Then, I went back and added seven more. At last, I got to start reading…
Studying the Thirties turned out to be even more fun than I expected. I expected boring parts. There hasn't been any. Some of the books I checked out barely got a look through, before I put them into the reject pile. Others, I fairly devoured. I loved the reading, but the pictures fascinated me. I've done in-depth studies of other time periods before, but all of them had been too far back in history for photography to do more than barely exist. I had words and paintings – this time, I got to have photographs, as well!
Choosing which years of the 1930's to actually write in, proved to be a rather difficult task, as well as delayed my writing. I, at last, settled on 1932 – 1933. I might dabble a bit in the beginning of 1934 too, depending on how the book goes.
Choosing which state to set the book in proved much easier. Arizona. It sounded like so much fun! And, I found an entire book featuring photographs of Phoenix – comparing old Phoenix to modern Phoenix. However, most of the older photographs were from the 1920's or 1930's. It really is a fascinating book and perfect for my research.
Developing my version of Miss Austen's characters continues to be an adventure. Eloise Bailey (my Elizabeth Bennet) has dark ginger ringlets and striking blue eyes. Frances Bailey, (my Mr. Bennet) grows cotton fields year after year, like several of his neighbors. Those are just two examples.
I need to do some more research on hymns in the 1930's, since, I'm pretty sure, Alice and Eloise (Jane and Elizabeth) like to sing together, often choosing hymns to harmonize with.
There is still much to do before this book is done, but I'm looking forward to it. And isn't my cover pretty? It needs a few tweaks, but Hannah Scheele did a great job with it!
Here are the rest of the books planned for the series. Click on the covers to visit the author's website. Laura Engelmann is working on Northanger Abbey, as well, but I haven't seen the cover or title yet.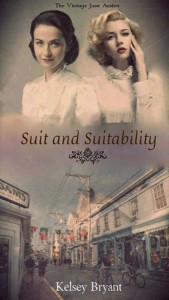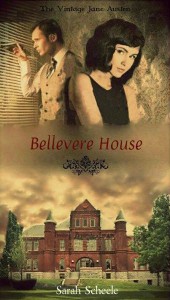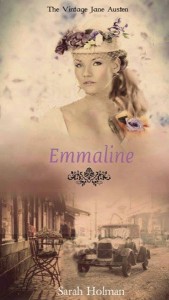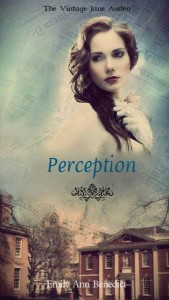 To the KING be all the glory!