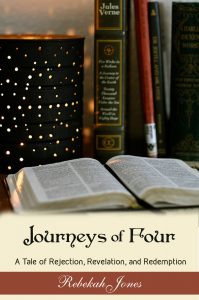 Christine Spurgeon is painfully shy and, at this point in her life, pretty miserable most of the time. When her parents decide that they are going to start attending a new church, she is less than pleased. Much to her surprise, the first sermon strikes home, and Christine finds her sleepy Christianity shaken to the core.
Peter Gottswald, a truck driver living with his younger brother, has started to change. What started out as grief over his parents' death, moves on to deeply concern his family. As he tries to lose himself in a world of fiction and their worry grows, his family tries to discover what he's running away from before he loses sight of reality altogether.
Claudius Rivers wants nothing to do with Christianity whatsoever. He doesn't need it, so he doesn't bother, beyond going to church with his family. At first, Claudius manages to get away with ignoring just about everyone in the congregation, until an older man befriends him. As he gets to know the man, taking notice of the behavior of the rest of the people in the church, he's brought to a realization that he must either reject Christ or follow Him.
Claudette Crutch has claimed to follow Christ for years, but that doesn't stop her from letting her rebellion against authority increase on a daily basis. She thinks that she's fine, until she witnesses the spiritual transformation of another young woman in her church and she is forced to begin questioning her so-called Christianity.
When will the four paths connect, to where will they lead, and how will they get there?
Buy in Paperback: Journeys of Four
Buy for Kindle: Journeys of Four – ebook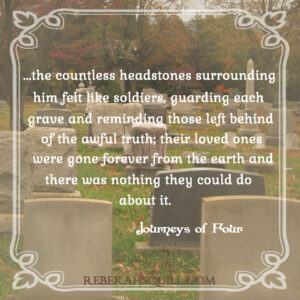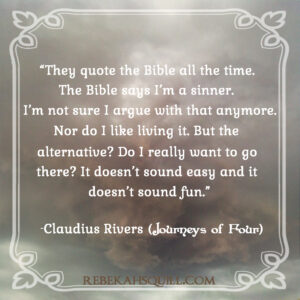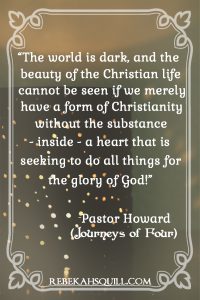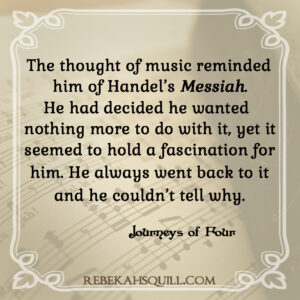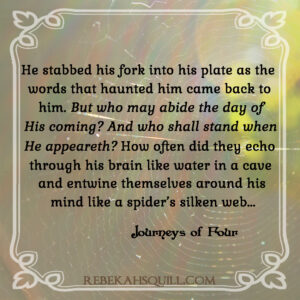 Save
Save
Save
Save