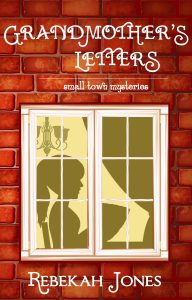 Treasure hunting should be exciting…
Louise's friend is dragging her along on a dubious treasure hunt. She, however, would rather be hiding in the attic to read the recently discovered letters written by her great-great-grandmother, Georgiana Donahue.
Meanwhile, Xavier, a young law student, is facing struggles of his own. He can't find a job, his uncle is constantly belittling his late father, and he can hardly stand his seemingly perfect cousin.
In the next town, an old man's reclusive ways are disturbed when he agrees to let Malcolm Moore do his yard work. Although he desires to return to his seclusion, he is perplexed by the Moores' willingness to welcome him into their lives.
Almost 100 years in the past, Georgiana Donahue's life was turned upside down in the course of one eventful year, and she was inclined to blame God for all of her troubles. Little did she realize that the searching letters she wrote to her brother and his wife would end up touching so many lives, so long after they were written…
Buy in Paperback: Grandmother's Letters
Buy for Kindle: Grandmother's Letters – ebook
Mystery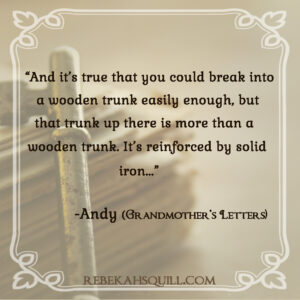 Save
Save