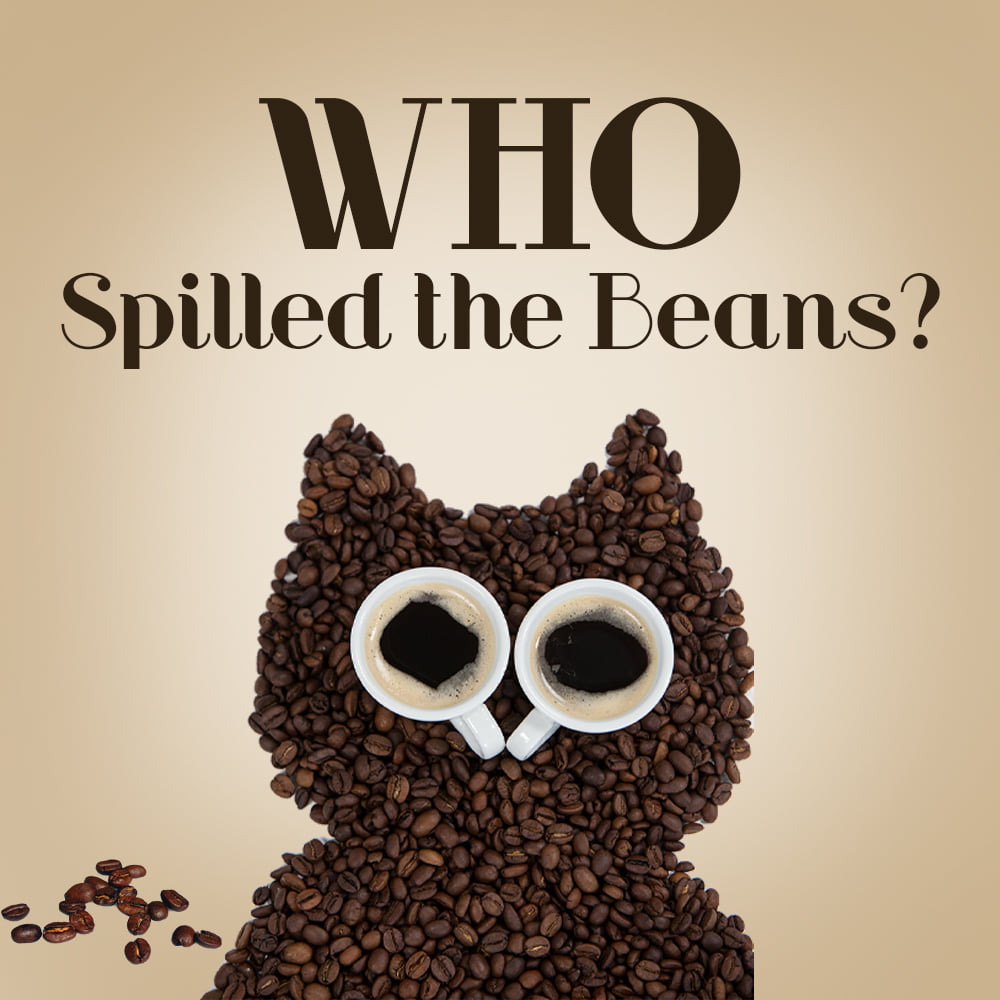 The beans, that is. After all, I was too distracted to even respond properly to my interrogator, much less say something I wasn't supposed to. The first sentence I even understood him to say, just made me blink!
"Did you hear me, darlin'?"
The elderly gentleman who frequents one of my favorite coffee shops and has "Veteran" stamped all over him, smiled after his question. I just caught the smile when I looked up at him from the map I had been studying.
"I… I don't think so, sir."
With another grin, he took the seat opposite me. "I saw your Lost Dutchman's Secret mystery is coming out soon."
I nodded. "Yes, sir. In November, LORD willing."
"I mean, I don't read a lot of fiction, but my wife read the first one in the series – something by a Havig? Last month."
"Chautona Havig." I said it softly, but his hearing is still keen. I caught sight of a woman reading a book across the room. I could just see the gold letters emblazoning Sarah Sundin as the author. I pulled my thoughts back to the conversation in front of me.
"Right! And my wife, she wants the next one in the series by Marji Laine. The one coming out this week – what's it called?"
"Right! The Jack and the Beanstalk mystery. My wife is so excited about this series." He leaned forward against the table. "I hear tell a rumor though, that your publisher has something else going on behind the scenes?"
I blinked again, trying not to think of Agatha Christie or even Perry Mason. I didn't want to accidentally voice what I was thinking – he might think it had something to do with the rumor he wanted confirmed.
"My wife wanted me to ask you about what they have going on."
"I'm afraid I don't have anything to tell you." This time, I started thinking of the time Mr. Holmes solved the case of the red-headed league. I banished the thought.
"Come on, darlin…" He calls everyone darlin'. "Just something for my wife?"
"I'm sorry." I pushed my copy of Lord Peter Whimsey's first mystery back into my bag, beside Alice in Wonderland and my vintage copy of Pinocchio. I looked back at him and smiled. "I don't have anything."
He shook his head with another grin. "Well, I can say I tried. I told her you'd keep it to yourself though. You have fun with that new story you're plannin' out, darlin."
I blinked once again. "I didn't say I was planning a new story."
The man laughed this time, nodding at my map as he stood. "You didn't have to. Enjoy your day." With a tip of his hat, he walked off.
And as you can see, I won't, didn't, and certainly haven't spilled the beans. You can go see if Sandy did, if you like. I promise I have done no such thing. (And while you're at it, sign up for the GIVEAWAY, since Marji's book really IS live this week, and we like to celebrate by giving things away!)