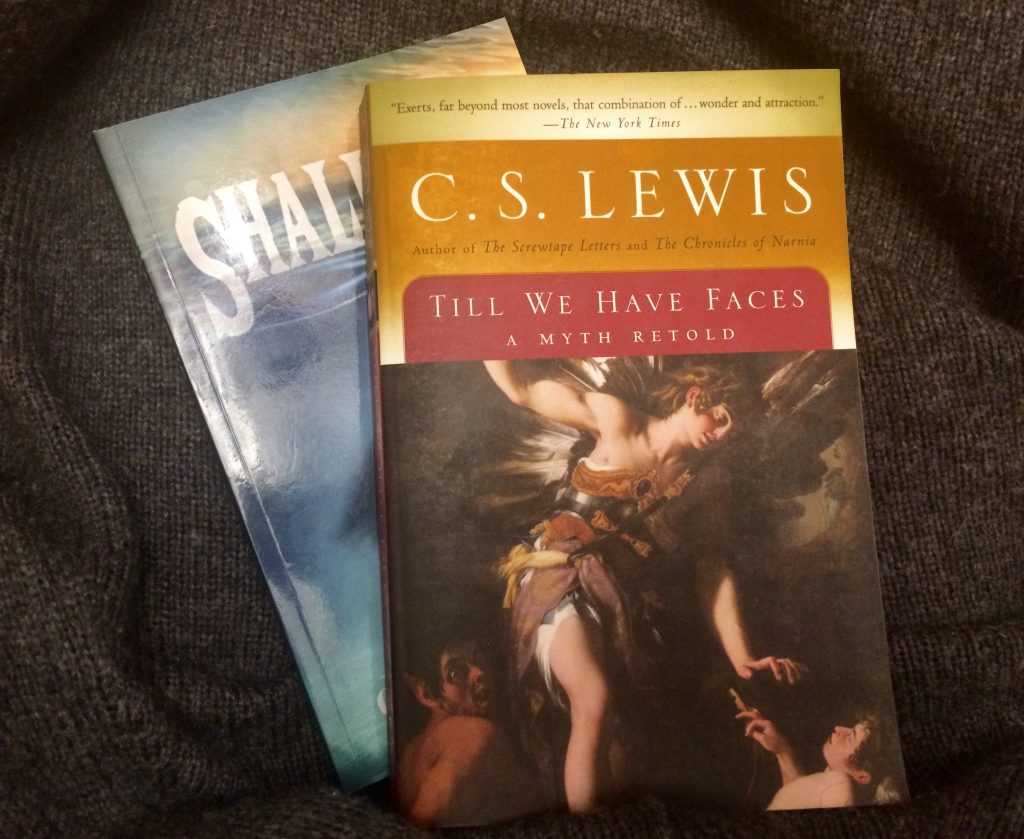 Reading is easily one of my favorite pastimes. It both relaxes and refreshes my brain. Ironically, it is always the first activity that I drop, when I have too many things swirling through my brain; ironic, considering, reading also helps me relax my thoughts enough to stop the swirling and organize what I must do.
All that to say 2020 reading commenced rather slow. Until last week, when I got my reading schedule going again.
First, I finished reading Shallows by Denver Evans. I enjoyed it as a new take on mermaids, though admittedly, I have read nothing about mermaids besides Hans Christian Anderson. I did quite like Emerson Kadwell and the story made me wish, again, to go on a boat someday.
Thanks to a night of very little sleep, I found the time to read C.S. Lewis' Till We Have Faces in little more than one day. That is a fascinating read; a retelling of a Greek myth, but in Mr. Lewis' style. I didn't particularly care for Orual, the main character and narrator, most of the time, but I don't think that you're supposed to. Honestly, I'm still trying to sort through the book in my head. Not the story. That was clear enough. It's the whole point of the book that I'm trying to get to and understand. I'm still thinking about it and I finished it on Friday night – well, Saturday morning.
Currently, I'm still actively reading The Return of the King and getting my first taste of Louis L'Amour in Off the Mangrove Coast and one other book about writing. I'm technically in the midst of a few others, but I haven't been active in them this week. One can only read so many books at once and pay attention!
What have you been reading this week?
To the KING be all the glory!