"…Rumpelstiltskin."
I looked up at the grinning blue eyed little girl, her blonde hair dancing around her shoulders. I don't recall for certain what she said to me, other than that she included her newest nickname for me. In the short time I'd known this girl, several years my junior, she had come up with a small number of names to call me, often with a meaning that went above my head. Like today.
I turned my attention back down to the Monopoly board, but her brother shook his head. "Wow. You have the nicest names for her!"
I snapped my head up again and the girl's grin deepened. I turned to her brother. "What is Rumpelstiltskin?"
She started to giggle, while he raised his eyebrows. "You don't know who Rumpelstiltskin is?"
"No."
He didn't answer, but took his turn at Monopoly instead.
"Is Rumpelstiltskin good or bad?"
He shrugged. "He's pretty much a villain."
The girl laughed.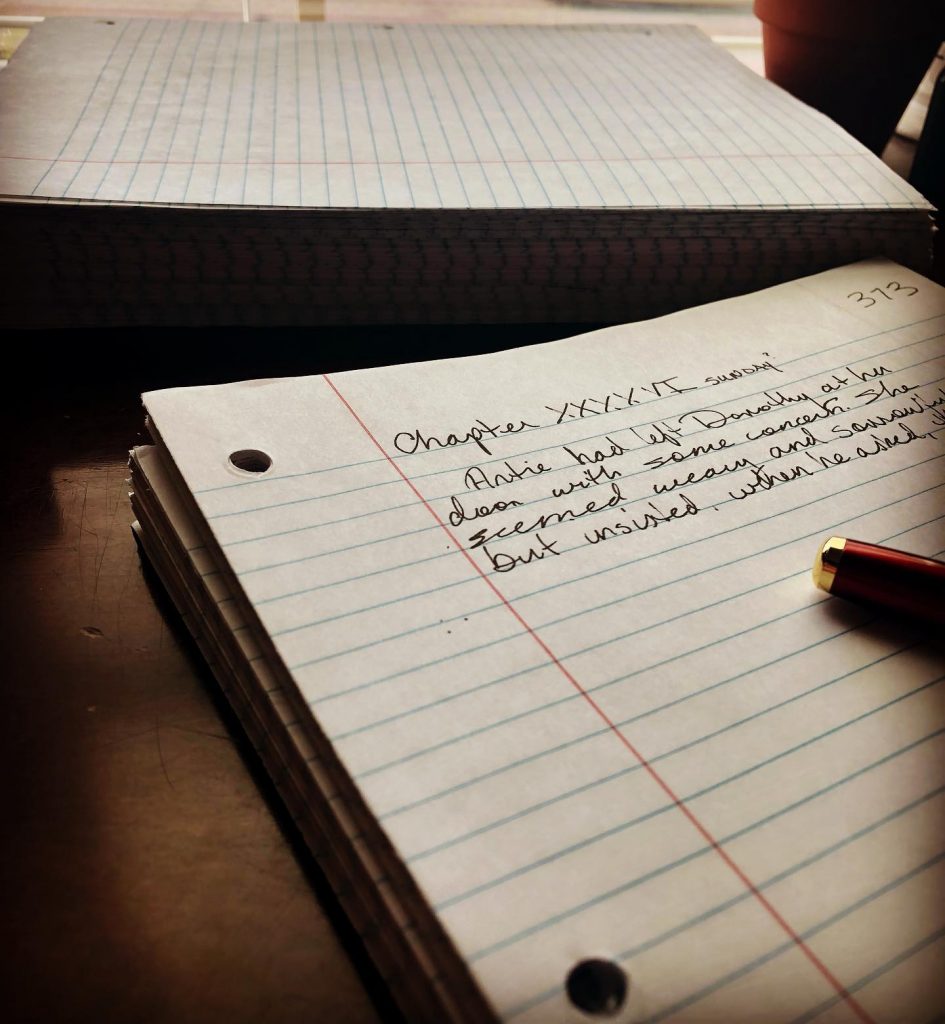 That night marked my very first introduction to the gold spinning character of fairy tale. Over a decade later, that grinning blue eyed girl still calls me Rumpelstiltskin (or Rumple, depending) except she's a lovely blue eyed woman instead. (And one of my favorite people, in case you're still questioning her choice of nickname.) I looked up the fairy tale when I had a chance and it stayed on a shelf in my mental library. Just waiting, apparently.
Waiting until Chautona Havig told me about the mystery fairytales series. She told me all about them one night, all about the plans to turn fairytales into mysteries set in the 1920's. Despite being in the middle of deadlines for other books, I found myself fascinated. Fairytales and mysteries together? It sounded like so much fun.
When the opportunity to join the series came my way, I took it. As for fairytale? I said I had an idea I could do for Beauty and the Beast, but what I really would like to do would be… Rumpelstiltskin. Years of hearing my nickname had created an affection for the fairytale, while those same years of ruminating on the storyline had wrought a desire to do something with it myself. I just wasn't sure that anyone else would like the idea. But Chautona did – and off I went!
I discovered one problem, however. I didn't have much of an idea how to write about Rumpelstiltskin in the real world – with a murder mystery, no less. I only knew that I wanted to…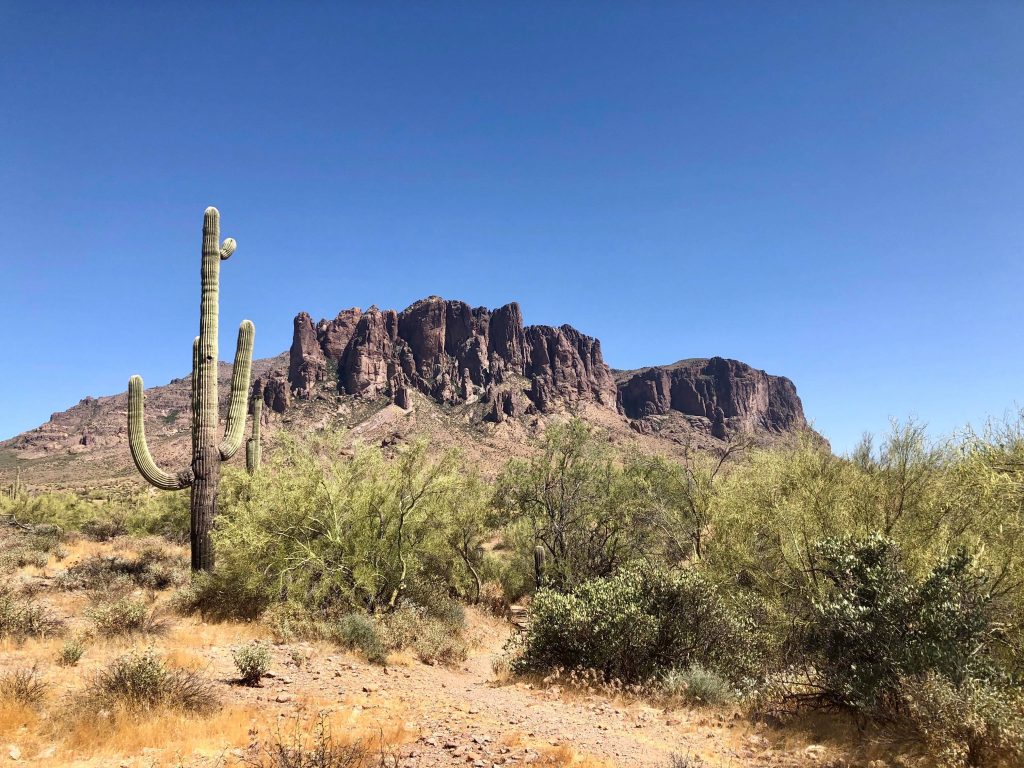 In southern Arizona lies Superstition Mountain. It's beautiful, high, and majestic. It is also one of my favorite sights. To add to the fascination, Superstition Mountain has a legend buried deep within its canyons. The Legend of the Lost Dutchman Goldmine.
I have been enchanted with the legend of the Lost Dutchman Goldmine since childhood and when I thought of Rumpelstiltskin and that goldmine together, they simply clicked. Every roadblock I came up with faded away. I started research – so much research – and even that seemed to align perfectly as I went along. Tiny Apache Junction, the Goldfield ghost town, the dance pavilion, the beautiful desert with all of its cacti, scraggly plants, and critters… The area around Superstition Mountain began to populate, 1929 began to come alive. I saw twirling dresses, slow moving burros, storytelling old prospectors… And then, Dorothy Sinclair showed up, looking out of her low window with the Superstition Mountain towering above her… And I knew I had my story.
It took some time as I went along until I found my Rumple, but find him I did… I just won't tell you where or how. Thus, The Lost Dutchman's Secret was born into the Ever After Mysteries Series.
And speaking of the series… We're doing our cover reveals! You really ought to go back and see the covers that we've already put up – but today is the cover reveal for The Lost Dutchman's Secret!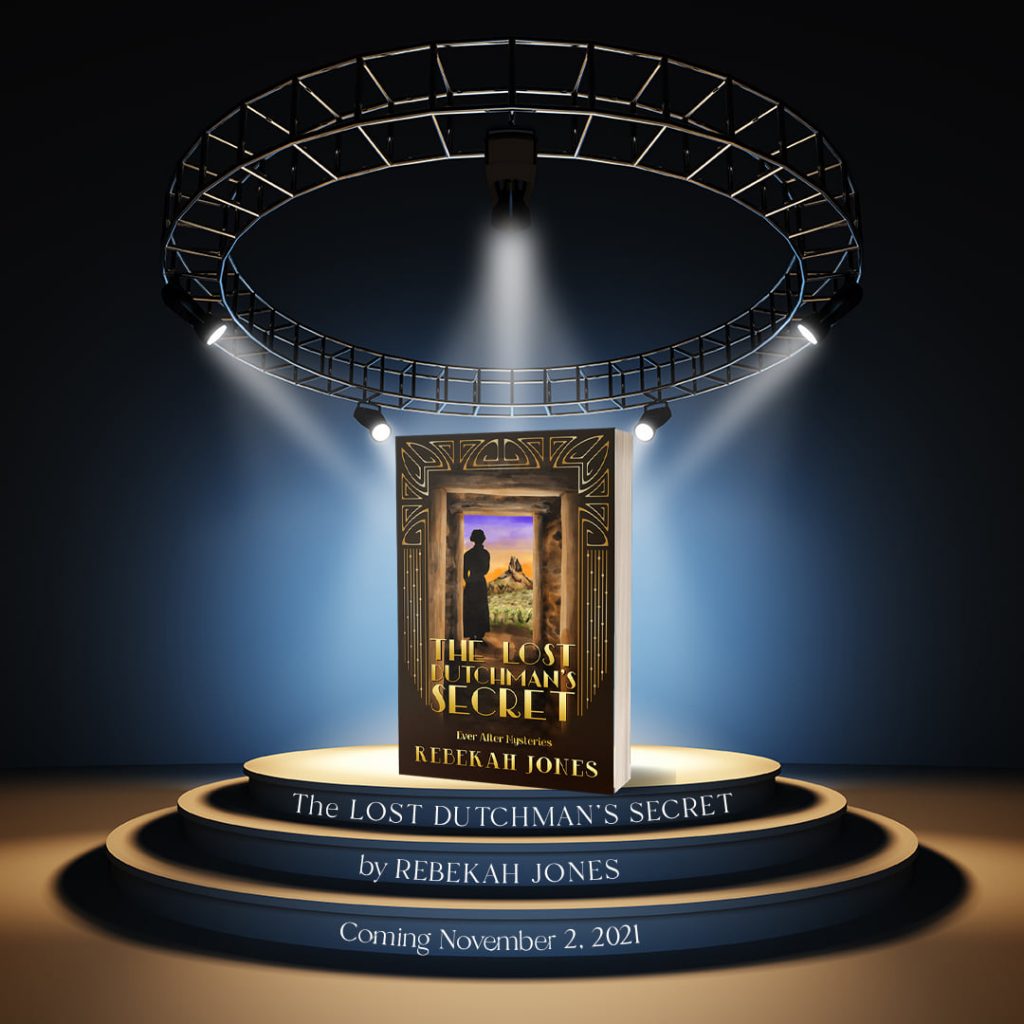 But there's a thing – see, Amazon has a placeholder cover for the book currently, but it's changing soon and the first person to find the placeholder cover replaced with the real cover on Amazon, shares it somewhere online, and sends the link or screenshot to that share will win a free advance reader copy for the book! You'll get it before anyone else (except the launch team) gets it!
What are you looking for?
Remember, the left is the placeholder that is on Amazon now. We're releasing one final cover per day on Amazon and making a game of it. Watch the Amazon Book Page for the change to the beautiful cover painted by Josh Markey. (I loved the new cover the moment I saw it!) We're so excited that he's doing this series! His work is just lovely. Keep an eye out, share that link, then send your email to celebratelit@celebratelit.com. The first email to arrive with proof of sharing The Lost Dutchman's Secret wins!
It's a series though, so tomorrow make sure you go and see Denise Barela's cover reveal, (it's her debut novel!) watch out for her cover change, and share it too!
To the KING be all the glory!