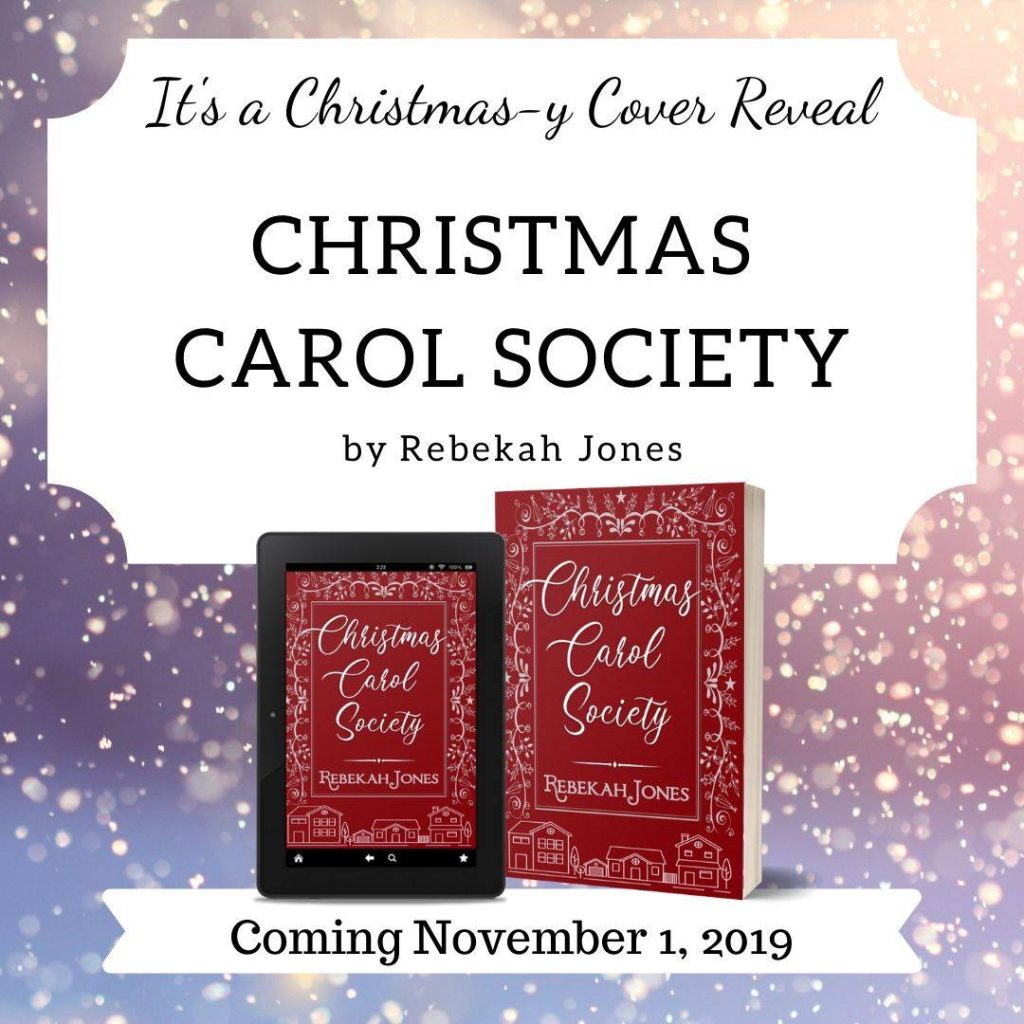 LORD willing, November 1st, Christmas Carol Society will be available for Kindle! Shortly followed by paperback. (All of my pushing has not managed a paperback version on the same day. LORD willing, that will be the following week!)
I should have posted this on Monday – but I forgot. I don't know how, except I filled my entire day with editing. The good news is, Christmas Carol Society, is through with major editing and is just going through last read through!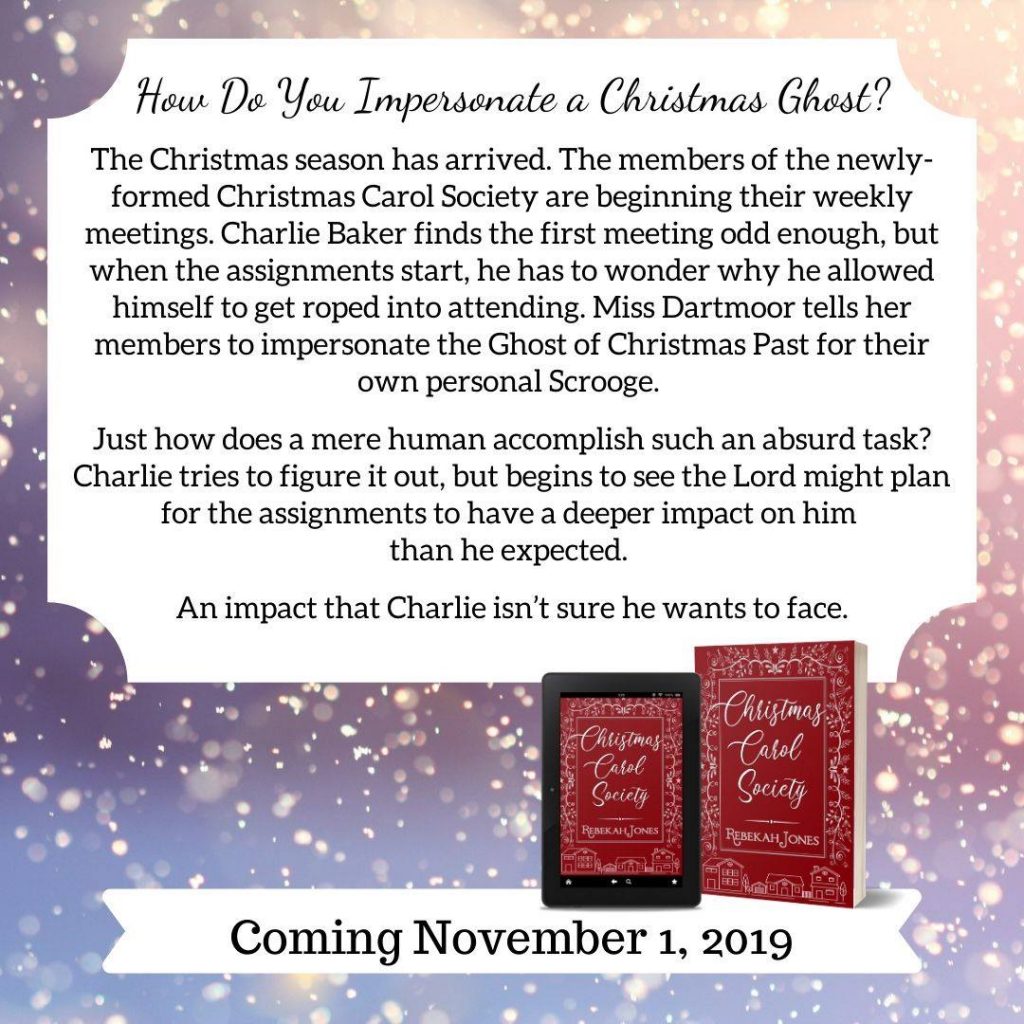 Perry at perryelisabethdesign.com did a lovely job on my cover! I usually do my own, but I'm not sorry I decided to change things up. The cover makes me smile, just looking at it. It fits my modern story, while tying back to the original story of A Christmas Carol.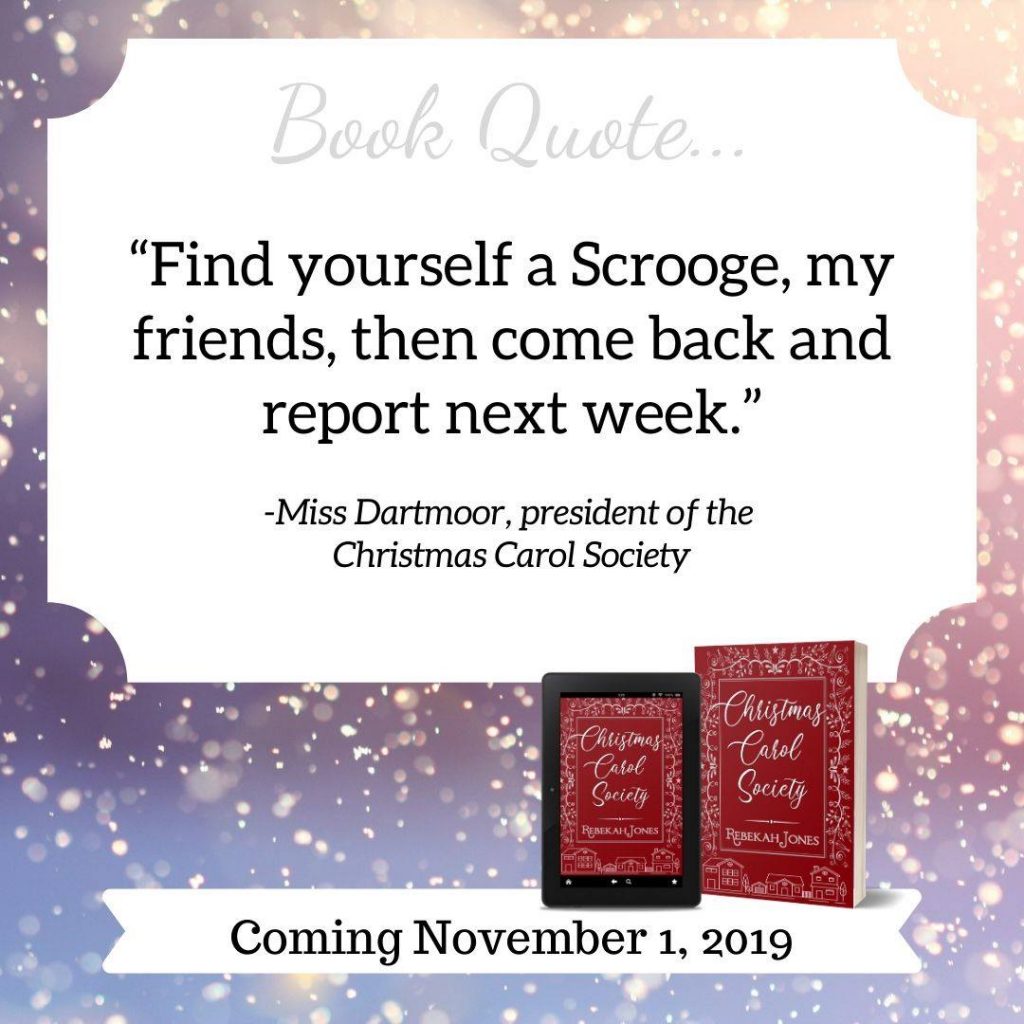 I can not pick favorites among my books. I haven't ever had that ability. However, I do believe that Christmas Carol Society is very possibly the best book I have ever written. Miss Dartmoor proved to be a fascinating study for me, I had a lot of fun with Albert, and I loved Charlie. Then, of course, there is Ralph, Jessie, Ryan…
I have wanted to write a book that included A Christmas Carol for a number of years – and now I finally have one! And the release is oh-so close! We've got nine days and counting… I should go and work on formatting!
To the KING be all the glory!