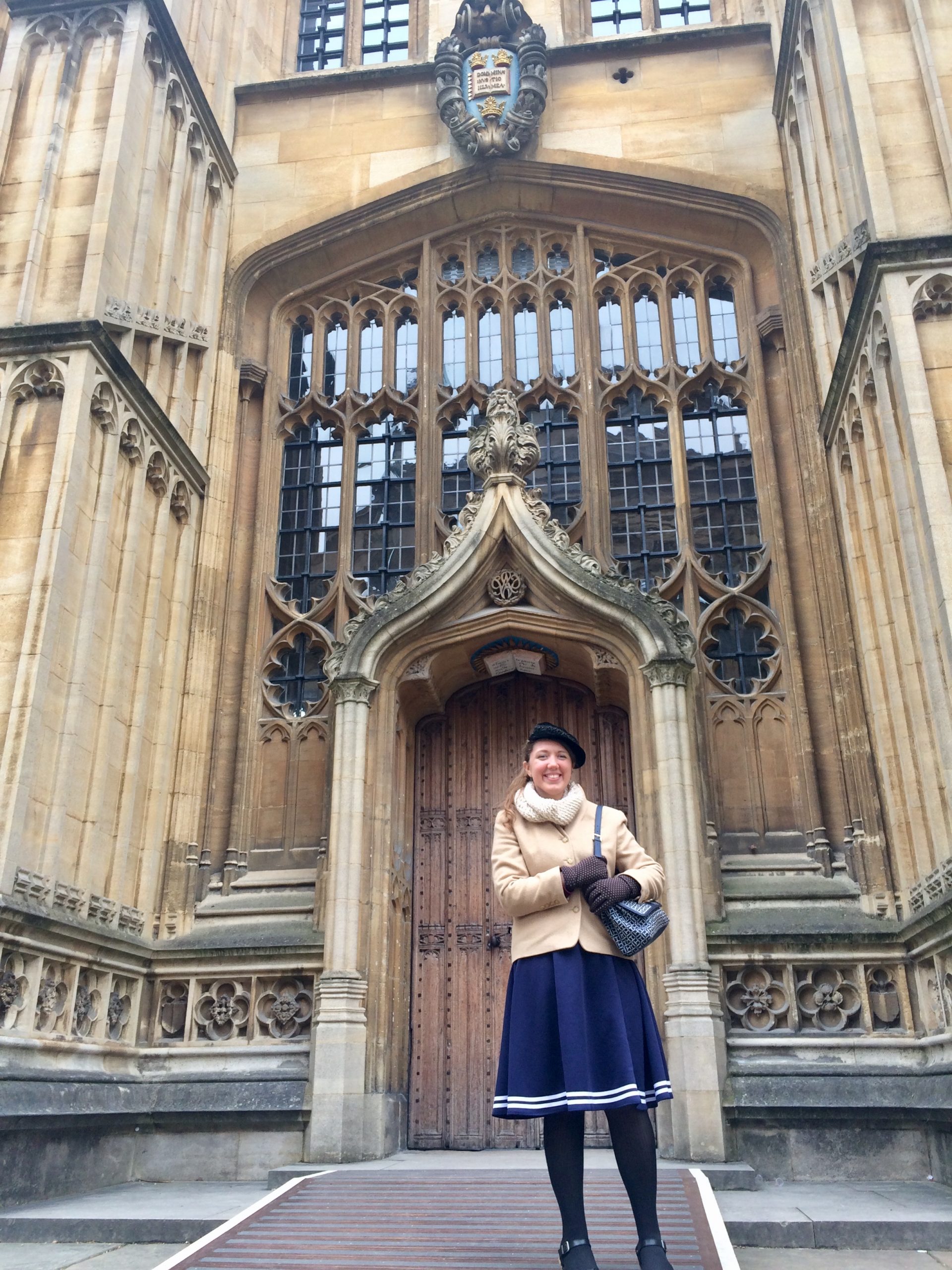 2019 is drawing to a close. On the one hand, the idea of 2020 seems fantastic. On the other, I hardly know how 2019 is still here, if only for half an hour.
I have taken to naming each year at the end. The Longest Year of My Life. A Year of Thanksgiving. This year I have two titles; The Year of the Best and Worst of Times and a title I'd rather not share publicly.
If I am honest, this year has been one of the most difficult of my entire life. Probably the most difficult. I can't say that the difficulties are all passed yet either.
Looking beyond that, however, what am I thankful for? What contributed to the "best of times?"
In April, I experienced the best week of my life, when the LORD provided for me to go to Douglas Bond's Oxford Creative Writing Master Class in Britain. Truly, even being able to attend the class was a Providential blessing; something I should write about at some point. I've written Part One of What I Learned in Oxford. Hopefully, I'll write subsequent parts this year, because I really do want to share and mark it down.
Despite my fears, I made new friends on my trip. People who I truly did (and do) like, enjoyed spending time with, were a blessing to me, and who I hope not to lose contact with.
The LORD also provided for my trip out east at the end of the summer, another highlight and favorite part of my year. I had the loveliest visit staying with my friend Christianna and her family. I hope they let me come back sometime! Laughter, long walks, games, music, and late night chats… After my visit with Christianna, I headed out to a writer's retreat up in the peaceful mountains, followed by a short and lovely visit with my friend, Anne. All in all, my September trip was a blessing.
In 2019 I wrote and published Christmas Carol Society, which I consider to currently be my best work yet. I found it painful to write in some ways, but also a blessing. It drove me to prayer often, as I tried to work out how to write what was on my heart. Further, Charlie Baker is one of my all-time favorites among my characters.
Shortly after publishing Christmas Carol Society, my niece Mayflower made her grand appearance. She's a sweet, darling little bundle; I wouldn't ever tire of cuddling with her. (Though, I love her brother and sister just as much!) Being an auntie will always be one of my favorite things.
Also in 2019, I wrote Gingerbread Treasures as part of the A Very Bookish Christmas collection. We published in late November (and actually the collection is no longer available – it was limited to the end of the year!) and I am blessed to have been able to write two stories this year. My last book had been Presumption and Partiality two years ago.
Those are merely some of the larger, more obvious blessings that the LORD has sent me this year. There are many more. Toddler hugs and chatter, understanding and sympathetic friends, a vehicle that has needed work but is still going, new hymns to learn, beautiful distant mountains topped with snow.
The greatest blessing of this year has been my increasing knowledge of my LORD's love and faithfulness through even my most difficult days. The LORD is my Shepherd and because of Him, I need not be afraid of the arrow that flies by day nor the terror that falls by night.
What do I expect out of 2020? I don't actually know. I hope to write a few books. Read rather more than that. Finish my Bible Study book. I don't know what the future holds; the LORD knows. It's in His hands.
What was your favorite part of 2019? What do you hope to do in 2020?
Psalm 91
He that dwelleth in the secret place of the most High shall abide under the shadow of the Almighty.
2 I will say of the Lord, He is my refuge and my fortress: my God; in him will I trust.
3 Surely he shall deliver thee from the snare of the fowler, and from the noisome pestilence.
4 He shall cover thee with his feathers, and under his wings shalt thou trust: his truth shall be thy shield and buckler.
5 Thou shalt not be afraid for the terror by night; nor for the arrow that flieth by day;
6 Nor for the pestilence that walketh in darkness; nor for the destruction that wasteth at noonday.
7 A thousand shall fall at thy side, and ten thousand at thy right hand; but it shall not come nigh thee.
8 Only with thine eyes shalt thou behold and see the reward of the wicked.
9 Because thou hast made the Lord, which is my refuge, even the most High, thy habitation;
10 There shall no evil befall thee, neither shall any plague come nigh thy dwelling.
11 For he shall give his angels charge over thee, to keep thee in all thy ways.
12 They shall bear thee up in their hands, lest thou dash thy foot against a stone.
13 Thou shalt tread upon the lion and adder: the young lion and the dragon shalt thou trample under feet.
14 Because he hath set his love upon me, therefore will I deliver him: I will set him on high, because he hath known my name.
15 He shall call upon me, and I will answer him: I will be with him in trouble; I will deliver him, and honour him.
16 With long life will I satisfy him, and shew him my salvation.
To the KING be all the glory!