Points Worth by D.C. Marino
Released on March 30, 2018
For centuries the small port town of Points Worth has been able to communicate with the ocean in its own language. But the water has just gone silent and its last word has shaken those able to translate it. A knowledge of sea-script won't be enough to mend the broken relationship between man and the deep. Gil, a young nautical linguist, will have to break rules and search the past to discover why the ocean ceased its tides—or had them stolen.
Points Worth is a novelette set in the world of Kingdom of Ruins, and is a prequel to the first book in the series.
My Review
For being so short, I found this story to be surprisingly enjoyable. To be honest, I read it because a friend of mine said she loved it, but I had low expectations. It took me two or three pages to get into the story, but once I did, I found the story fascinating, the author's voice pleasant, and the main character likable. I'm looking forward to reading the novel that follows!
I would certainly recommend this book!
Giveaway
To celebrate the tour, Celebrate Lit is giving away a grand prize of a $25 Amazon gift card!!
Click below to enter. Be sure to comment on this post before you enter to claim 9 extra entries! https://promosimple.com/ps/cece/points-worth-celebration-tour-giveaway\
Blog Stops
Blossoms and Blessings, June 14
Multifarious, June 15
A Baker's Perspective, June 15
Fiction Aficionado, June 16
Remebrancy, June 17
Ashley's Bookshelf, June 18
RebekahsQuill, June 19
Mommynificent, June 20
Christian Author, J.E.Grace, June 20
proud to be an autism mom, June 21
Bigreadersite, June 21
Texas Book-aholic, June 22
Debbie's Dusty Deliberations, June 23
Janices book reviews, June 24
Margaret Kazmierczak, June 25
Jeanette's Thoughts, June 26
Carpe Diem, June 27
About the Author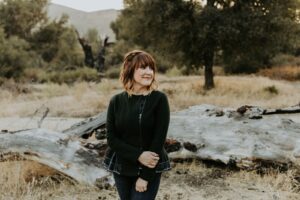 D.C. Marino is a dedicated reader of history books and fantasy novels, both of which occupy an equal amount of space on her bookshelves. But it wasn't until she realized how one breathed life into the other that she became addicted to finding the intersections of the real world and the fairy story. Still more: what those intersections about us as a creative, curious people. Kingdom of Ruins is her debut novel.
To the KING be all the glory!