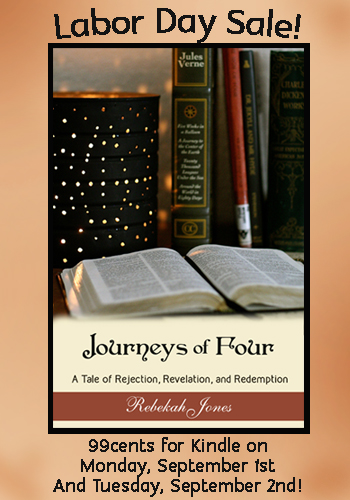 Journeys of Four is only 99cent today and tomorrow only! I hope everyone is having a great Labor Day weekend! LINK
Journeys of Four: When four young people, walking down completely different walks of life, are faced with what being a Christian truly means, they either repent and begin to follow the Lord in truth, or turn and reject Him altogether.
To the KING be all the glory!