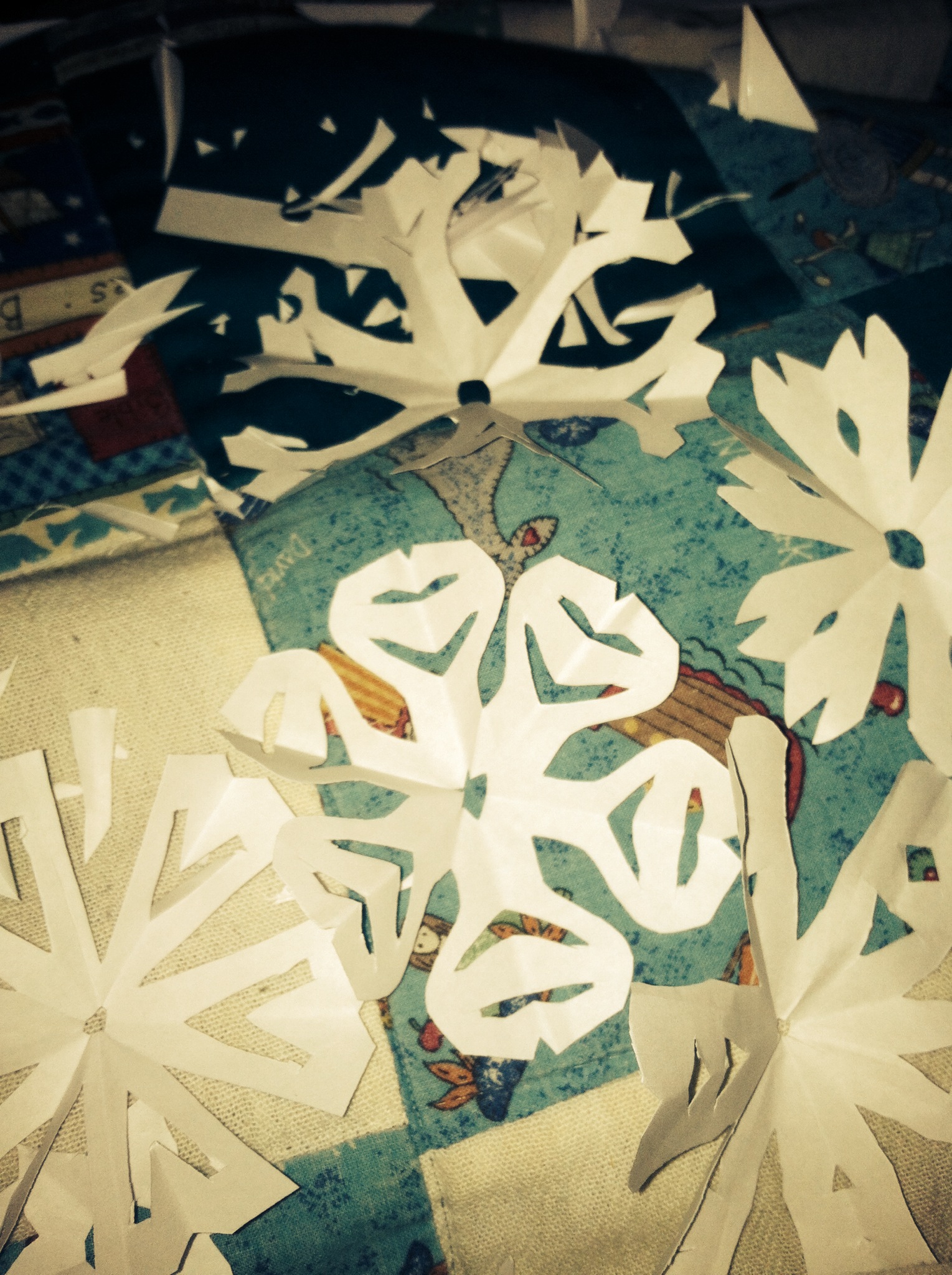 T'was the sixth day of December
And this time, better I fared!
For I cut out quite a few flakes,
And hadn't once erred.
'Till at last, the hour grew late,
And I was by far ready to sleep.
So I bundled up the crafted paper,
For the morning's light to keep.
To the KING be all the glory!